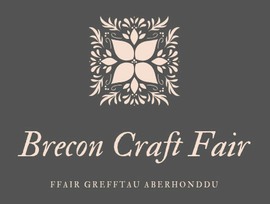 Please see below list of regular Crafters currently exhibiting at the Craft Fair..
The Brecon Craft Fair takes place in the town's historic market hall and is held every third Saturday of the month between 9am and 4.30pm. Each and every month, up to around 60 traditional and independent craft workers and artists set up shop in the market hall, resulting in a truly unique collection of Welsh arts and crafts; from beautiful handmade soft furnishings to hand painted jewellery and locally crafted Faberge style eggs.
Not only will you be able to pick up a handful of goodies, you'll also be able to talk to artists and craft workers themselves and find out just how much effort went into creating each and every item. You will be pleasantly surprised not only by the quality of the crafts on offer, but also by the fact that you can pick things up for the fraction of the price you'd find elsewhere.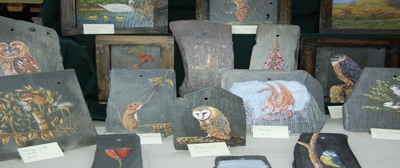 Brecon Craft Fair
Market Hall
Brecon
Powys
LD3 9DA

FIND US >>
We are open every 3rd Saturday of the Month..


Want to Book a Table at one of our Craft Fairs ? Contact Mike via our online Enquiry Form or Telephone: 07814 615508




You can download a list of Brecon Craft Fair dates right here!





BOOK A TABLE
The Crafty Butler - Handcrafted Fabric Essentials

Herbal Connections

Ham Bags - Handmade one of a kind bags
Turn 'N' Burn Welsh Crafts - Sculptural Woodturner
Stitched with Love and Laughter - Pretty items for your home

Art of Metal

Rustic Reclaimed

Pentre Designs - Wooden Gifts

Gremlyn Caricatures

John and Sue Gray - Woodturning & Upholstery

Heraldic Names

The 3 C's Creamers Country Crafts

Sticks and Stones - Working with nature

Andii Crafts

Bumbly Bears - Collectable Hand Made Teddies
Pat Cokayne - Hand Painted Glass & Watercolours
Michael Mulqueen - Woodworker
Liquorice - Knitted, Felted Bags & Accessories
Steven Flaherty - Nature & Wildlife Photography
David Leeton - Woodcrafts
Angharad Banks - Unique Handcrafted Decorative Gifts

Handmade Sock Toys from Miss Gregory Gorgeous Gifts

Naomi Carroll - Recycled & Vintage Button Jewellery
DATES 2021